HIGH-PERFORMANCE PERFORATED MICROFIBER LEATHER
We know how important comfort is for people who spend a lot of time in chairs. Because of this, we use premium microfiber leather that exceeds industry standards and provides an extra layer of luxury. Perforated microfiber leather is breathable and soft to the touch, making it ideal for long-term users.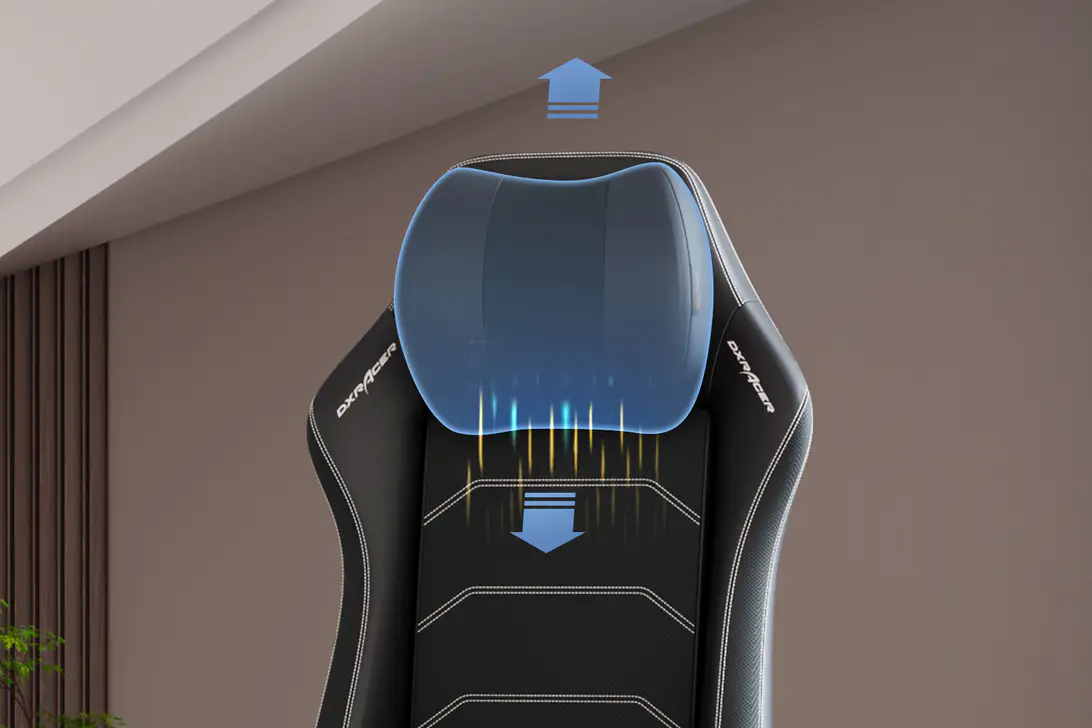 ADJUSTABLE HEADREST
Our sliding foam pillow is freely adjusted and naturally conforms to your head. Not only does it support a wide range of head and neck movements, but it also helps relieve pressure for perfect neck support and comfort.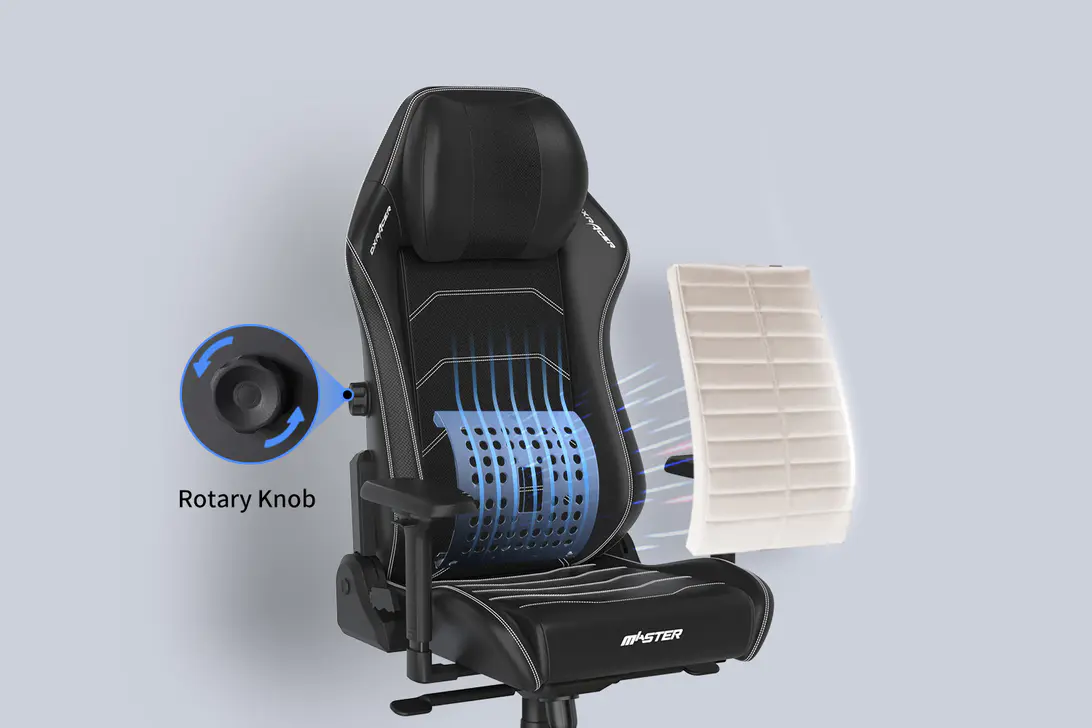 ERGONOMIC LUMBAR SUPPORT
The built-in lumbar support provides excellent spinal support for the entire back, which is ideal from an ergonomic standpoint. You may adjust the lumbar support's depth and height by rotating the control knob on the right side of the seat either clockwise or counterclockwise.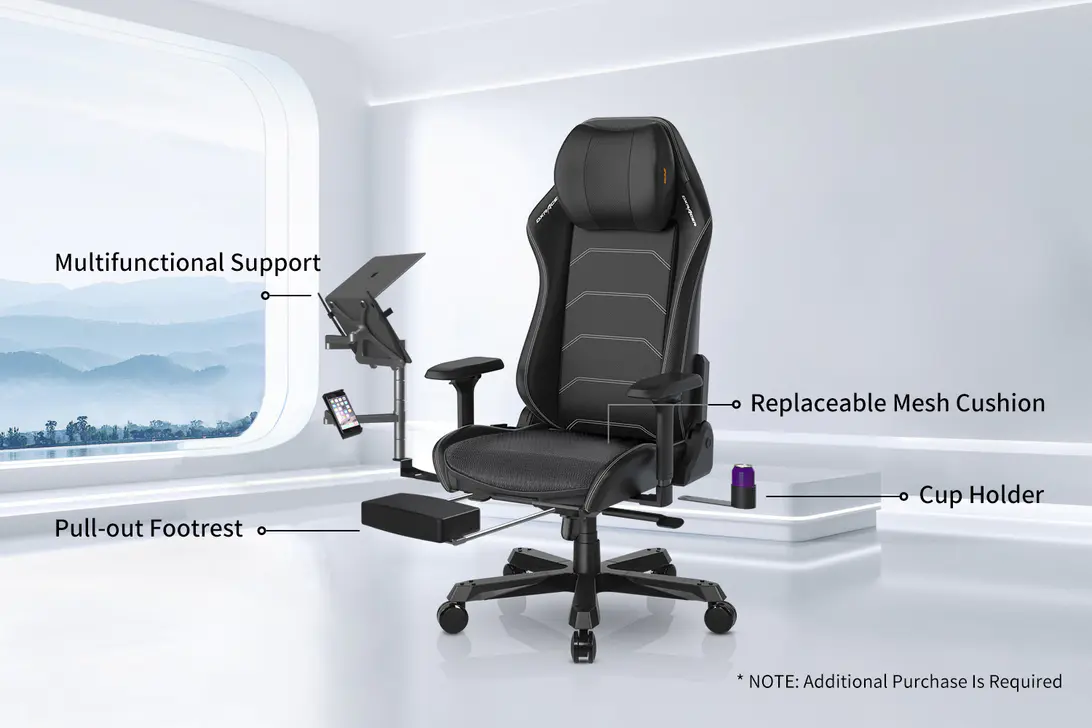 MODULAR REVOLUTION
You may shop for the modular parts you need to fulfill your various office and gaming requirements. Simply adhere to the installation instructions to rapidly install modular parts, such as cup holder, extendable footrest, and multi-functional stand, etc. In addition, you have the option of switching between leather and mesh cushions to better suit your needs.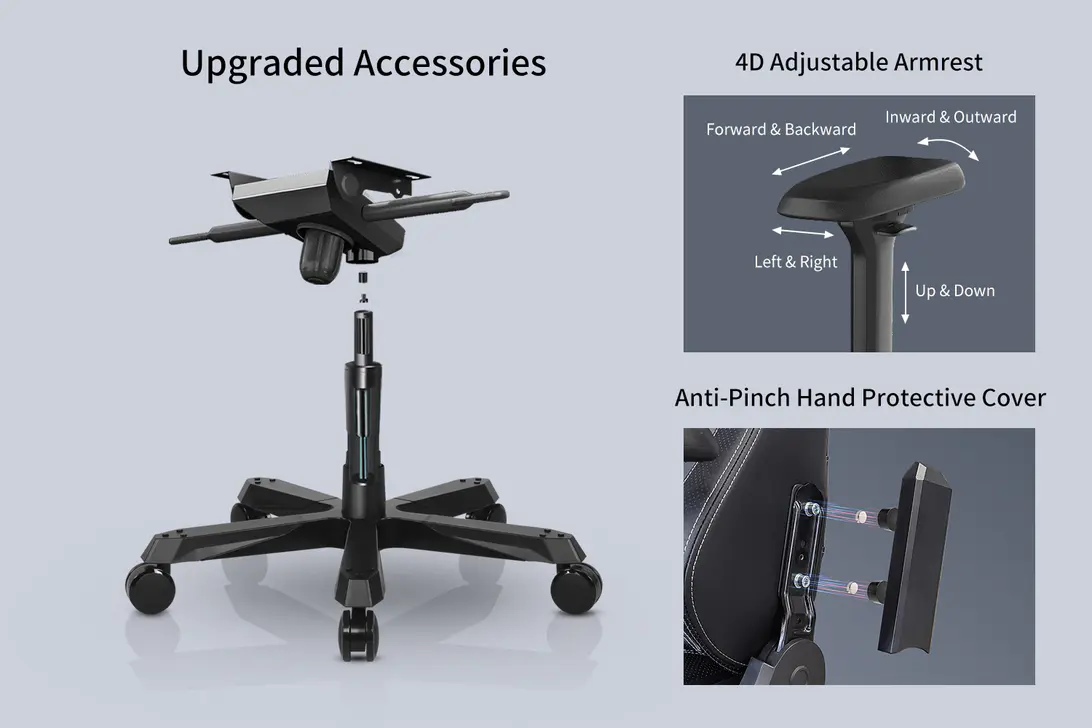 UPGRADED ACCESSORIES
The 4D armrests can be precisely adjusted in all four directions, providing support for the wrists and elbow joints and alleviating stress in the forearm muscles. The patent anti-pinch hand protective covers (passed EN12520 test) protect your hands from pinch points. Heavy duty multifunctional tilt mechanism, Class 4 hydraulic gas lift that was certified by SGS, widened and thickened aluminum base and quiet casters provide maximum safety.