HTC VIVE PRO HMD VR HEADSET, Integrated Headphones & Microphones, Active Noise Cancellation, SteamVR, High Resolution, Ergonomic Comfortable Adjustable, 360 Degree, Realistic Graphics, Bluetooth, USBC, Virtual Reality
High Resolution AMOLED Screens
SteamVR™ Base Stations for Professional-GradeTracking
Hi-Res Certified™ Headphones
* VIVE Pro Headset does not include controllers, base stations or VIVE wireless adapter.
CROSSING REALITIES
True-to-life precision room-scale tracking. Ultra-vibrant screen colours. Incredibly high contrast and uber-realistic sounds. VIVE Pro is engineered for professional-grade VR.
Hi-Res Headset + 3D Spatial Audio
Optimised Ergonomics for Exceptional Comfort
Latest SteamVR Tracking System
Wireless Powered by Intel® WiGig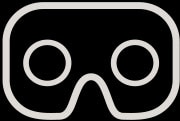 High Resolution AMOLED Screens
SPOT EVERY DETAIL
See the difference with VIVE Pro. High resolution AMOLED screens, with super-rich colours and contrast, dazzle the eye and bring your imagination to life.
2880 x 1600
615 PPI
37%
PPI Increase
78%
Pixel Increase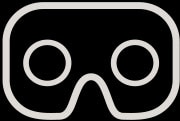 Optimized Ergonomics
DESIGNED FOR COMFORT
Optimized from top down for ergonomic comfort. Headset weight is evenly distributed to achieve a balanced centre of gravity. Suits a wide range of head shapes and sizes and is adjustable for different pupillary distances. VIVE Pro is ideal for extended sessions in VR.
Optimal Center of Gravity
Adjustable Eye Comfort Setting (IPD)
24%
Increase in Face Gasket Surface Area for Lowered Stress
Adjustable Headstrap
with Soft Padded Foam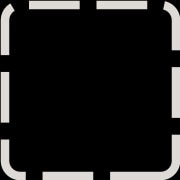 Teleport around boundless virtual worlds sitting at your desk, or create a dedicated room-scale play area where you can physically walk around. SteamVR™ Tracking provides the best experience possible, so play the way that works for you – seated, standing or room-scale.
*Up to 10m x 10m using four SteamVR Base Station 2.0. The included two base stations support up to 5m x 5m.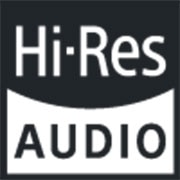 HIGH-RES SOUNDSTAGE
3D SPATIAL AUDIO
Hear every world as intended by its creator. The Hi-Res certified headset and headphones are now integrated with 3D spatial sound to deliver for true-to-life immersive audio. The powerful amplifier is capable of driving high-impedance headphones – creating soundscapes that will change your world. The dual microphones allow for active noise cancellation as well as enabling Alert Mode and Conversation Mode – so you hear your surroundings while being immersed in any realities without the need of taking off the headset.
Hi-Res Audio Certification
Powerful Digital Amplifier
Dual Microphones – Active Noise Cancellation, Audio Pass-Through with Alert Mode and Conversation Mode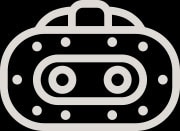 FULLY IMMERSIVE
Precise, 360-degree controller and headset tracking, realistic graphics, directional audio and HD haptic feedback mean realistic movement and actions in the virtual world. It doesn't get more first-person than this.
VIVE PRO SPECS
Unprecedented presence with Hi-Res and 3D spatial audio
Stay comfortably immersed with: high display resolution, colour accuracy and contrast; easy-to-use headset & cable design and improved ergonomics
Chaperone technology
Free to move around wirelessly with VIVE Wireless Adapter*
*VIVE Wireless Adapter sold separately.
Headset Specs
Screen:
Dual AMOLED 3.5″ diagonal
Resolution:
1440 x 1600 pixels per eye (2880 x 1600 pixels combined)
Refresh rate:
90 Hz
Field of view:
110 degrees
Audio:
Hi-Res certificate headset
Hi-Res certificate headphones (removable)
High impedance headphones support
Input:
Integrated microphones
Connections:
Bluetooth, USB-C port for peripherals
Sensors:
SteamVR Tracking, G-sensor, gyroscope, proximity, Eye Comfort Setting (IPD)
Ergonomics:
Eye relief with lens distance adjustment
Adjustable Eye Comfort Setting (IPD)
Adjustable headphones
Adjustable headstrap
VIVE PRO Headset includes
Headset
Headset cable (attached)
Face cushion (attached)
Cleaning cloth
Earphone hole cap (2)
Documentation
Link box
Power adapter
DisplayPort™ cable
USB 3.0 cable
Mounting pad
Minimum Computer Specs
Processor: Intel® Core™ i5-4590 or AMD FX™ 8350, equivalent or better.
Graphics: NVIDIA® GeForce® GTX 970 or AMD Radeon ™ R9 290, equivalent or better. View the complete list >
Memory: 4 GB RAM or more
Video out: DisplayPort 1.2 or newer
USB ports: 1x USB 3.0 or newer port
Operating system: Windows® 7, Windows® 8.1 or later, Windows® 10
Upgrade to Windows® 10 for the best results with the dual front facing cameras
* Driver is required to be downloaded and installed before using VIVE Pro's dual cameras on Windows® 7.
Recommended graphics for the best experience is NVIDIA® GeForce® GTX 1070/Quadro P5000 or above, or AMD Radeon™ Vega 56 or above.