Live the moment. Don't let running out of storage keep you from capturing that perfect moment. The Bolt is an easy way to extend storage space to your iPhone or iPad. Think of it like a flash drive for your iPhone. Simply plug it in, download the Bolt app, and then back up your camera roll to the expanded memory.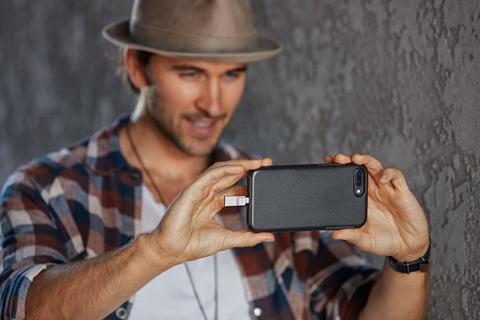 Small form factor and included rubber key ring accessory mean it's easy to take with you and can be used with your iPhone or iPad at any time.
Extra Capacity
Flash drive for iPhone and iPad. Gives you a storage upgrade without having to upgrade your iPhone or iPad.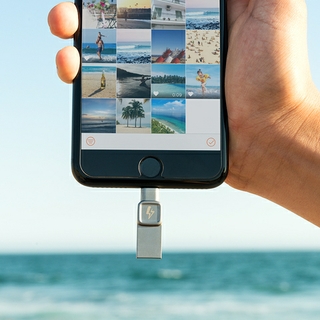 The Bolt is just easy to use, simply plug in and download the app to get started.