Laptop gaming, further evolved
Features 9th Gen processing for ultimate power & speed
Premium NVIDIA® GeForce® Graphics
Full size white backlit keyboard with less than 1 ms response time
26mm thin for easy portability
Customize your rig from a variety of upgrades
Features
Windows 10 means epic gaming
New PCs with Windows 10 and the latest Intel® Core™ processors are designed to support the latest PC gaming experiences, from playing the newest titles in 4K to sharing HDR screenshots—all with the stunning media-rich graphics.* Get the winning advantage of speed, power, performance, and responsiveness. Plus, with a Legion laptop, you can game on the go with a thinner, lighter system with amazing battery life.†
* PC hardware requirements may vary for games on Windows 10. Games and media content sold separately. 4K functionality available with supported games, monitors, and graphics chips.
† Battery life varies significantly with device, settings and usage.
NVIDIA® GeForce® : graphics reinvented
NVIDIA® GeForce® graphics are powered by the most advanced GPU architecture ever created and immerse you in incredible realism and performance in the latest games. The future of gaming starts here.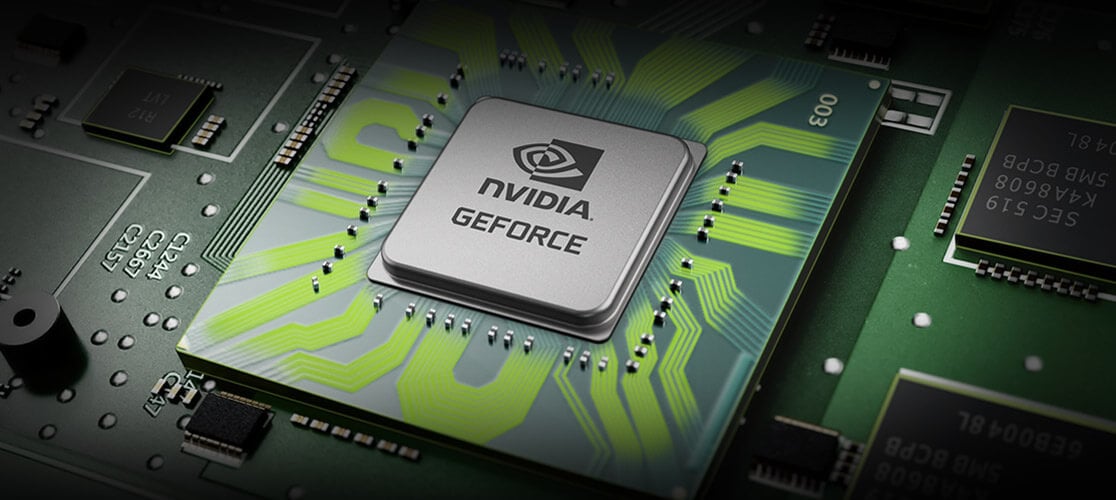 Every Frame Matters
Even casual gamers want to know you're buying a laptop you want to know that you are getting the most speed for your money, and while all of our Legion PC's can offer stunning visuals, our top of the line models offer maximum frame rates in competitive & graphically demanding games like APEX Legends.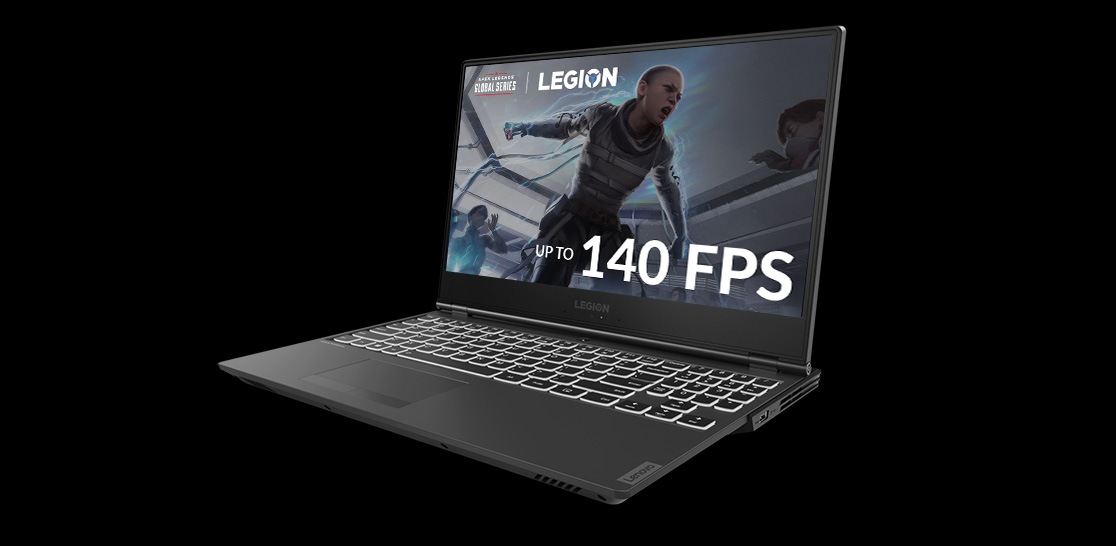 Gaming has a new look
Now is the time to embrace a machine that matches your lifestyle—stylish on the outside, savage on the inside. At 26 mm / 1.02" and 2.3 kg / 5.1 lbs, the Legion Y540 has been redesigned to deliver the ideal balance between epic performance for gaming, and practical portability for every day.
Even more muscle per inch
The Legion Y540 represents the culmination of thousands of engineering hours and expert craftsmanship to deliver a laptop that is both powerful and thin. To support up to 2666 MHz DDR4 memory, PCIe SSD storage, and more, our engineers combined their expertise in battery, I/O placement, thermals, and motherboard design to pack the best hardware into an ultraslim gaming laptop.
Designed for what's next
Anyone has the power to build a following. Now games can be shared, viewed, and played from anywhere in the world. Give friends and followers the show they deserve on a laptop with the latest Intel® Core™ processors. Get the speed and flexibility to simultaneously play, record, and stream without compromise.
Take your games to the edge
With its thin bezels, the Legion Y540 packs more than 2 million pixels in Full HD resolution on a near-edgeless 15" IPS display. Bring your favorite games to life with an anti-glare screen, 144 Hz refresh rate, and 300 nits brightness for breathtakingly immersive gameplay on the go.
Go inside the action
Dolby Atmos® pulls you into the game with powerful, moving audio that sweeps all around and above you with amazing precision and realism. A leap forward from surround sound, it gives you a competitive edge via the new Sound Radar overlay. Know where specific sounds are coming from and hear audio that heightens your sense of awareness and immerses you in a more intense gaming experience.
Time to strike
Intense firefights and high-speed races require the most responsive controls for victory. Full-sized with white backlighting, the Legion Y540 keyboard offers 100% anti-ghosting, less than 1 ms response time, and 4 mm key side so you never miss a strike. Further, the Legion Y540 features Windows Precision drivers for gesture control with effortless input – giving you the edge over any opponent.
The Coldfront is here
Heat—the nemesis of gaming performance—is no longer a concern, thanks to Legion Coldfront. Coldfront brings the latest features that a dual-channel thermal system can provide, including individual CPU and GPU cooling for cooler system temperatures, four thermal vents for improved airflow, dedicated heat syncs for cooler keyboard temperatures, and 70 individual fan blades per channel to reduce system noise.
Expand your views
You need to see more from your battle station. The Legion Triple Display Support System utilizes HDMI 2.0, MiniDisplay, and Type-C ports, allowing the Legion Y540 to connect up to three displays simultaneously for an explosively powerful gaming experience. Further, our rear I/O dashboard helps with cable management, keeping your battle station clean and organized for maximum focus on the game.
Fine-tune your gaming style with Lenovo Vantage
Take your gaming to the next level with Lenovo Vantage, featuring Legion Edge. Spend less time tweaking your settings and more time playing, thanks to automated performance, cooling, and power control settings. Get overclock support* for CPU, real-time device performance monitoring, and more—all in one app.
*Overclocking and RGB features not available on all models.