With an expanded SATA interface limit of 560/530 MB/s sequential speeds, the 870 QVO improves random access speed and sustained performance. Intelligent TurboWrite accelerates write speeds and maintains long-term high performance with a larger variable buffer.
* Performance may vary based on SSD's firmware version and system hardware & configuration.
* Random performance improved up to 13% in QD1 Random read for 870 QVO vs. 860 QVO
* Sustained write performance improved up to 21% for 870 QVO vs. 860 QVO
* Test system configuration : Intel® Core i7-7700k
[email protected]
, DDR4 1200MHz 32GB, OS -Windows 10 Pro 64bit, Chipset – ASUS-PRIME-Z270-A.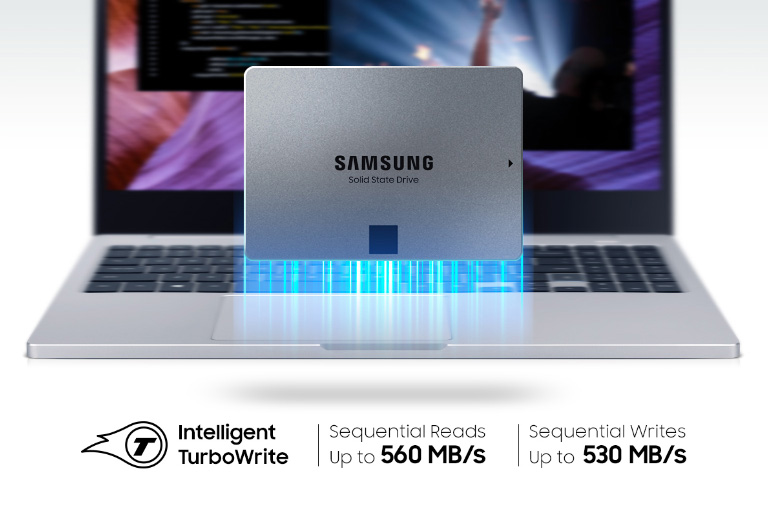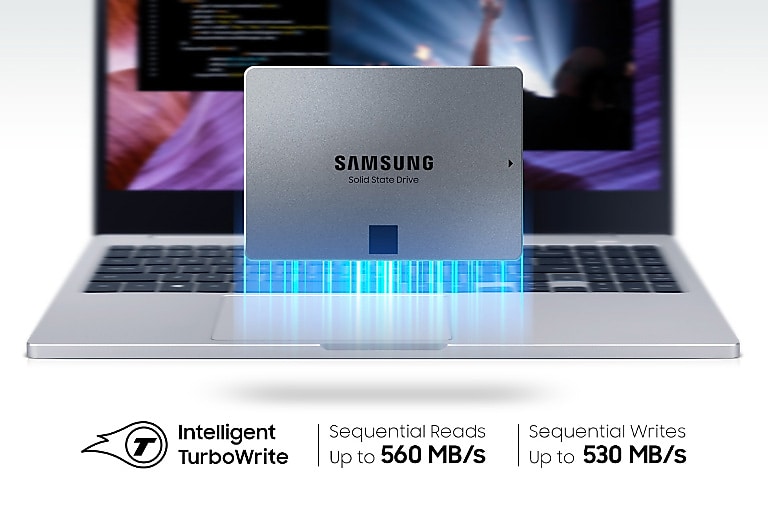 The 870 QVO is available in 1, 2 and 4TB. Upgrade to the latest in SATA SSD technology to thrive in today's digital world.
* 1GB=1,000,000,000 bytes by IDEMA. A certain portion of capacity may be used for system file and maintenance use,
so the actual capacity may differ from what is indicated on the product label.
* Available dates may differ by capacity. 8TB not available at this time.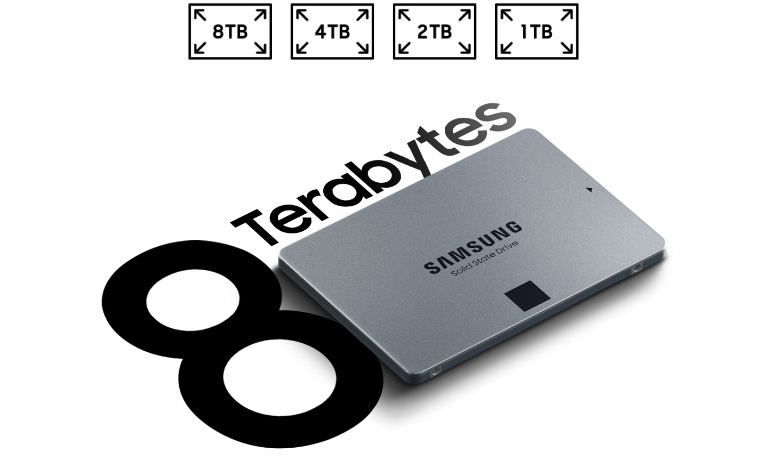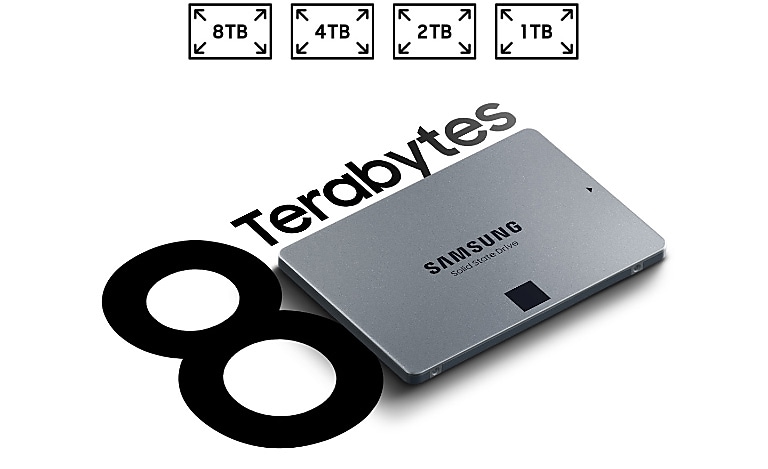 The capacity of the 2TB 870 QVO increases reliability up to 720 TBW (terabytes written) using a refined ECC (error-correcting code) algorithm for stable performance. Plus, it's backed by a limited 3 year warranty* for ultimate peace of mind.
* Warrantied TBW : 360 TBW for 1TB model, 720 TBW for 2TB model and 1,440 TBW for 4TB model.
* 2880 TBW is specific to the 8TB model, which not available at this time.
* Limited warranty up to 3 years or up to the TBW for each capacity, whichever comes first. For more information on warranty, please find the enclosed warranty statement in the package.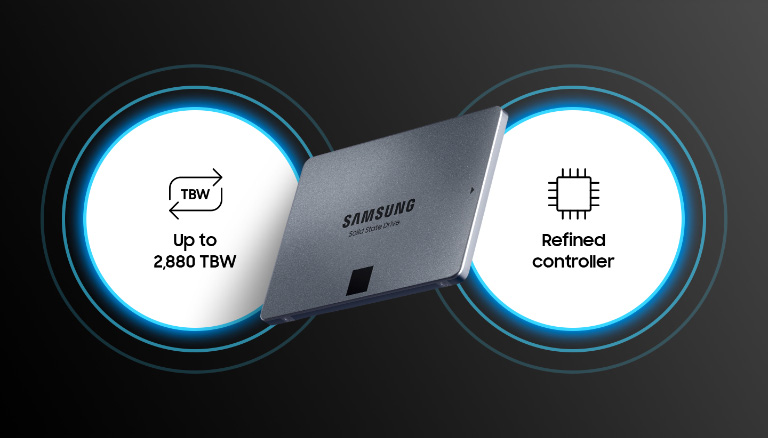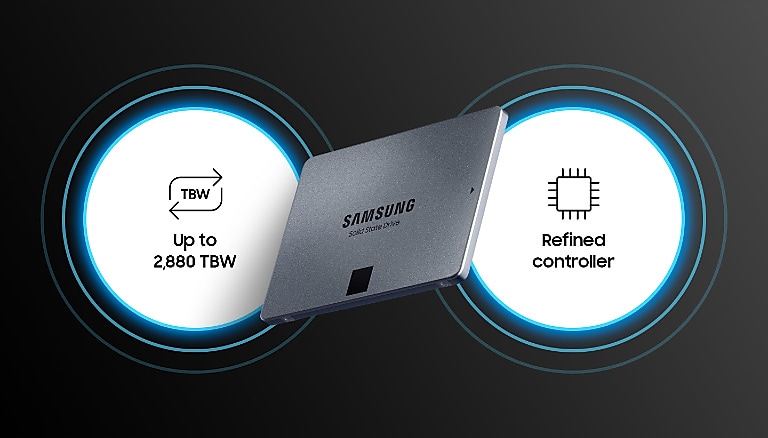 Upgrading to 870 QVO is now easier than ever for anyone with a desktop PC or laptop that supports a standard 2.5-inch SATA form factor. Simply plug in the 870 QVO into a SATA slot and let the updated migration software take care of the rest.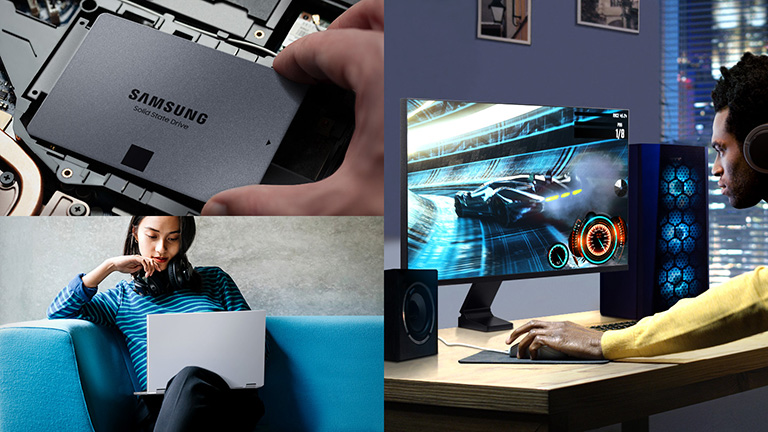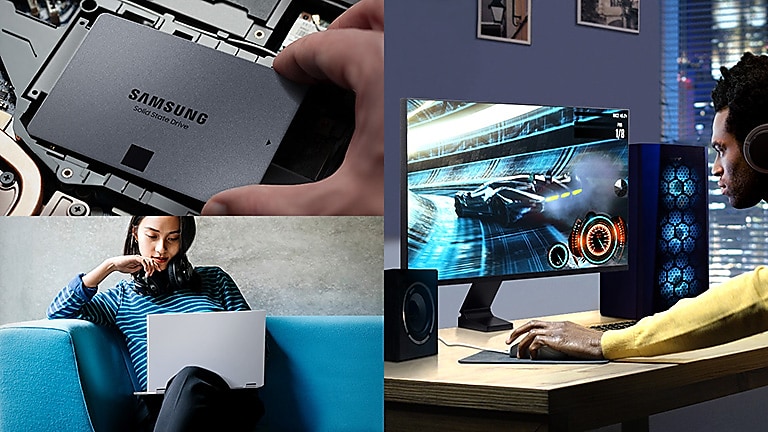 Samsung Magician software
Keep your SSD in check with Samsung Magician 6.1 software. Manage your drive and enhance its performance with a wide range of useful tools to keep up with the latest updates and monitor the drive's health and status.