Samsung 32 Smart LED Monitor 4K UHD HDR 60Hz VA WiFi Bluetooth 2HDMI Speaker USBC 65W Mobile Connectivity 32M7
Mobile meets bi screen
Mobile Connectivity
Wireless DeX unlocks a full PC experience, without any PC. Use mobile productivity apps, such as video conferencing, documents, and browsers, through just your monitor and phone. To see photos or watch movies on the big screen, just tap it with your phone using Tap View.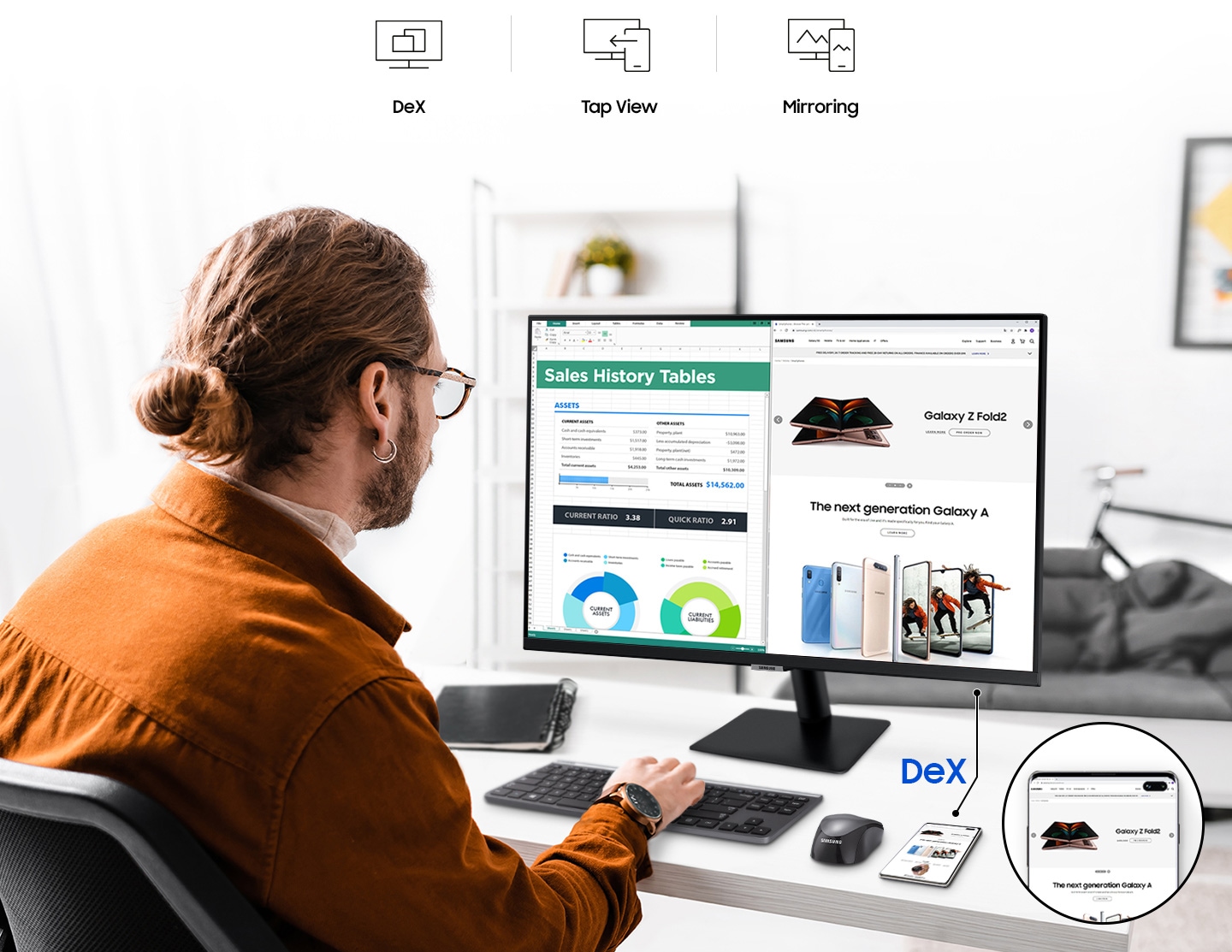 * Wireless connection to DeX only available on Galaxy Note20 series, TabS7 series, and Galaxy Z Fold2 5G, sold separately. ** Certain apps may not run or may require purchase of a separate licence for use on Samsung DeX. Visit the official Samsung DeX page to view the large and growing list of supported apps and get more information on Samsung DeX. *** Accessories including keyboard and mouse are sold separately. **** Tap view is subject to device compatibility. When using NFC on the monitor, Bluetooth® on your mobile phone will automatically activate. This service only works when monitor and phone are turned on. ***** Content within screen are simulated for illustrative purposes only.
Stream endless entertainment
Smart Hub
Binge watching got even easier. Access a bunch of entertainment apps, such as Netflix, YouTube, and HBO, without switching on your PC or laptop. The remote control and built-in speakers simplify your chill time.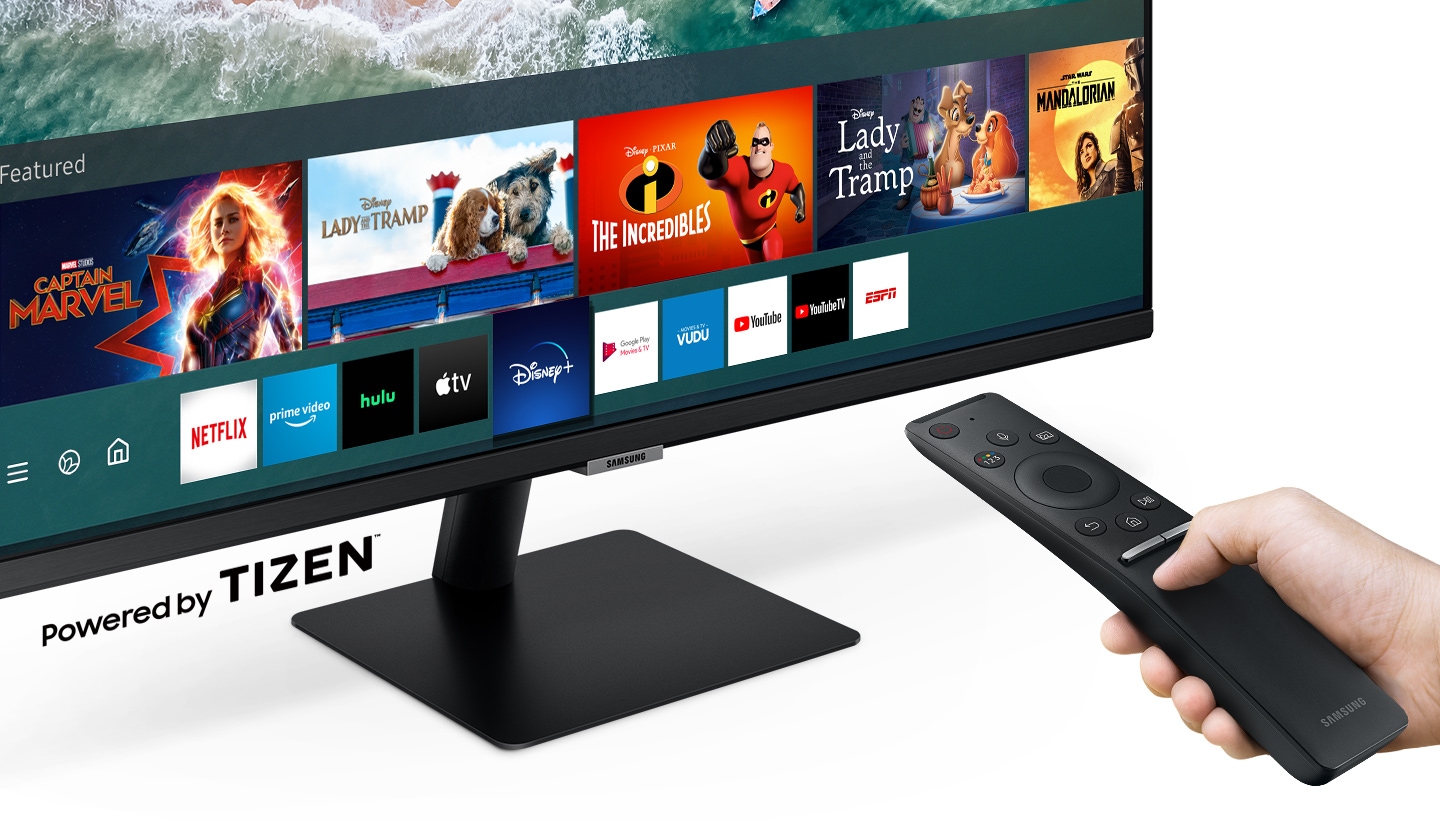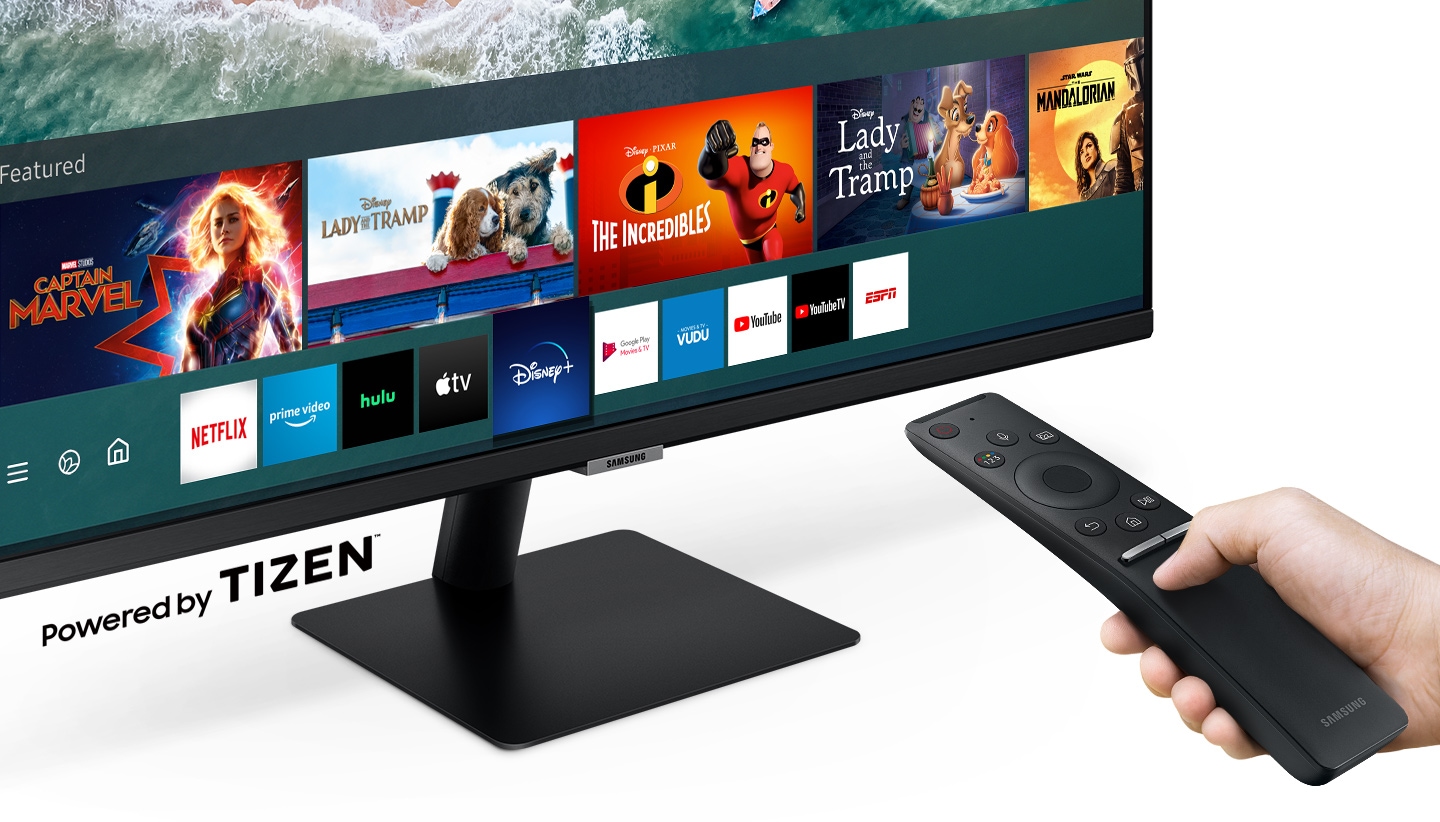 * App availability and the remote control's technical specifications may vary by country. ** Subscription required for OTT services. Charges may apply. *** Remote control specifications may vary by country.
Work and learn from a distance
Remote Access
Work seamlessly from anywhere. Boost your productivity with Remote Access features. Using the Office 365 suite, view and edit documents, and conveniently save them all on the cloud. Even while at home, Remote Access lets you work remotely on your school or office desktop.
* Requires Windows 10 Pro or higher, Mac OS 10.5 or higher, and compatible network settings. ** Content within screen are simulated for illustrative purposes only.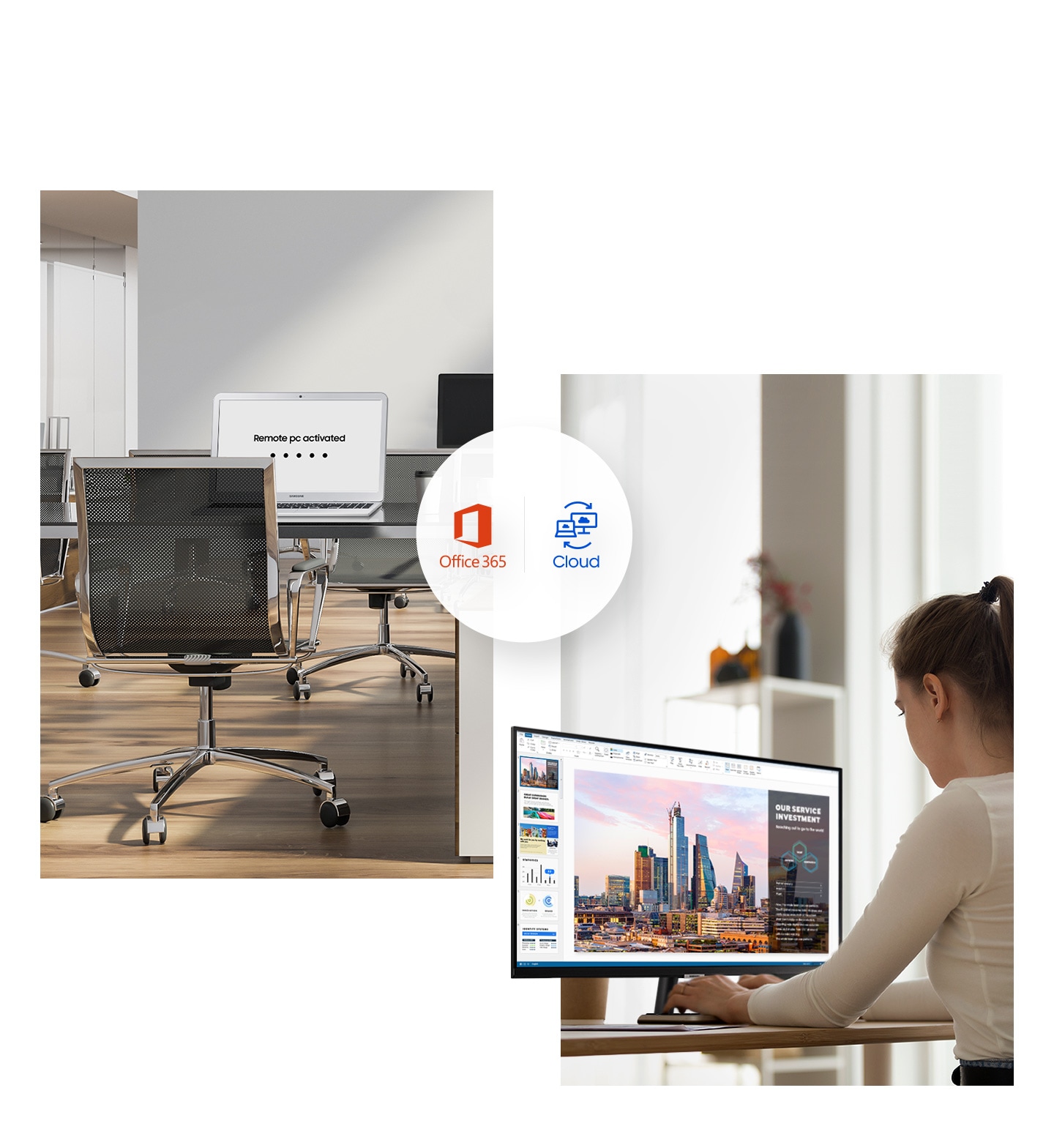 Optimal brightness for any ambience
Adaptive Picture
Sensational picture, day or night. Surrounding light is detected by a sensor to adjust brightness automatically with Adaptive Picture. Even in broad daylight, watch dark, gritty dramas without squinting and straining your eyes to see the picture.A monitor in a bedroom has a brightness level bar superimposed above it. As the room gets brighter, the brightness bar's indicator moves left and the monitor brightens. As the room gets dimmer, the bar's indicator moves right and the monitor dims.
Just say "play" to play
Voice Assistant
Your monitor listens to what you tell it. Switch between apps, control videos, and more through the Voice Assistant or SmartThings app.