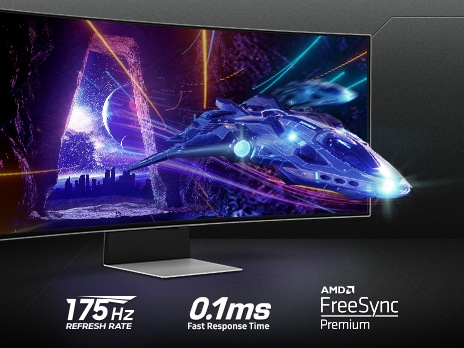 Electrifying Speed
With a hair-raising 0.1ms response time on the 175Hz screen, react to your opponent's every move quicker than ever on the fastest Odyssey yet.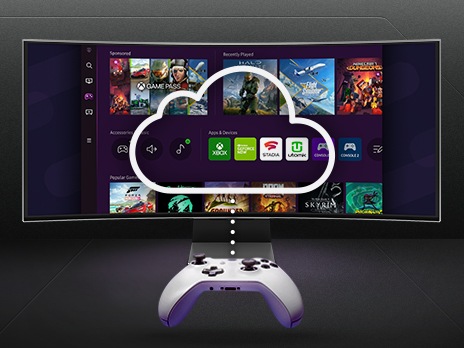 Cloud gaming on demand
Instantly access top streaming services via Gaming Hub and enjoy smooth play with Samsung's advanced streaming technology.
Your stylish game station
The super slim frame with the premium metal finish and mesmerizing Core Lighting+ to upgrade your gaming room
See into the shadows with purer black levels
DisplayHDR True Black 400
Uncover every secret with infinite expression. See true black and dark colours on screen without pixel light bleed for supreme colour and depth expression in every game.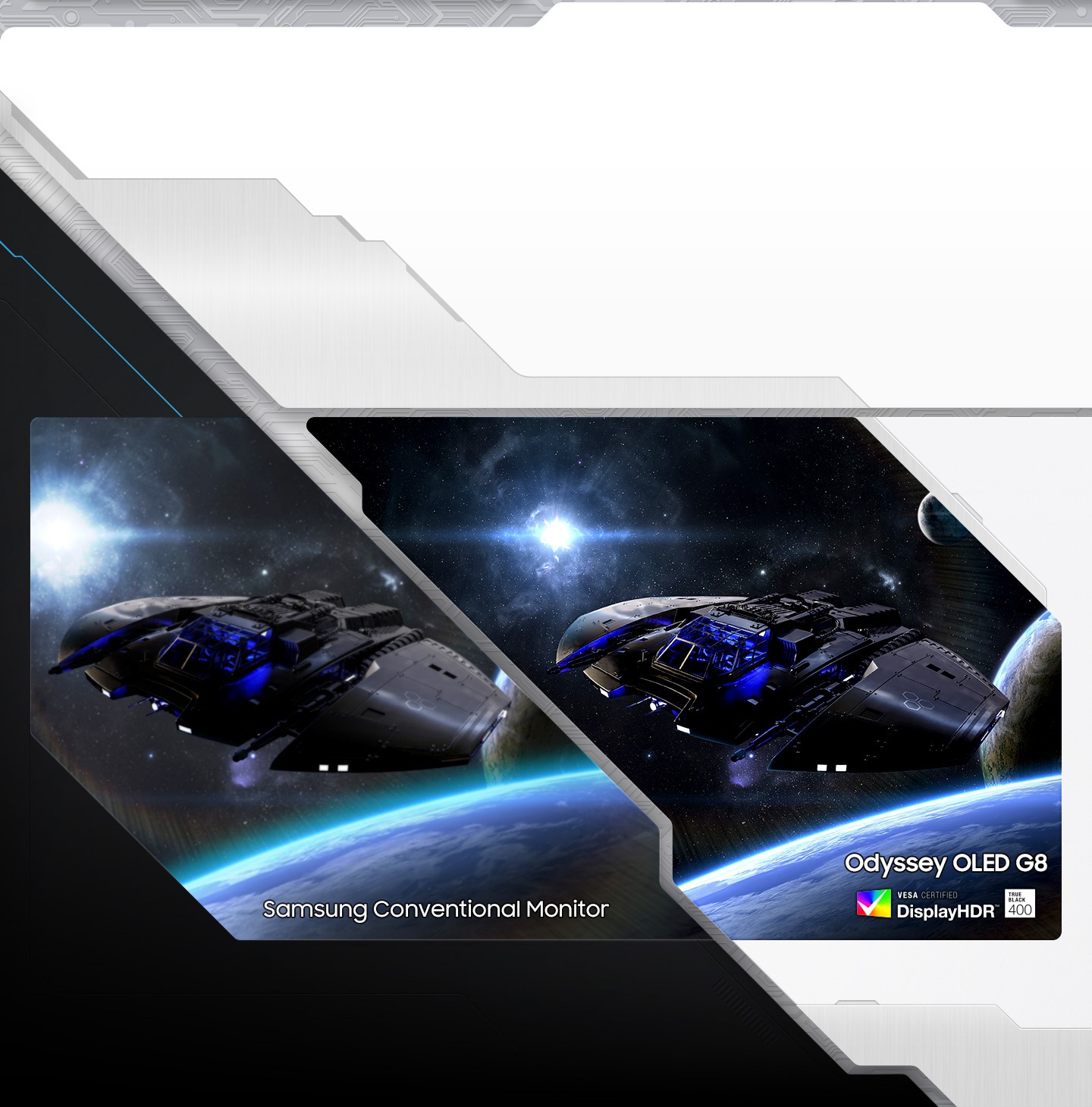 See more to make your next move
Ultra WQHD
The Ultra-WQHD display with a 21:9 ratio surrounds your peripherals to give you more field of vision in combat, races and more. With wider perspective, attack before your opponent can react.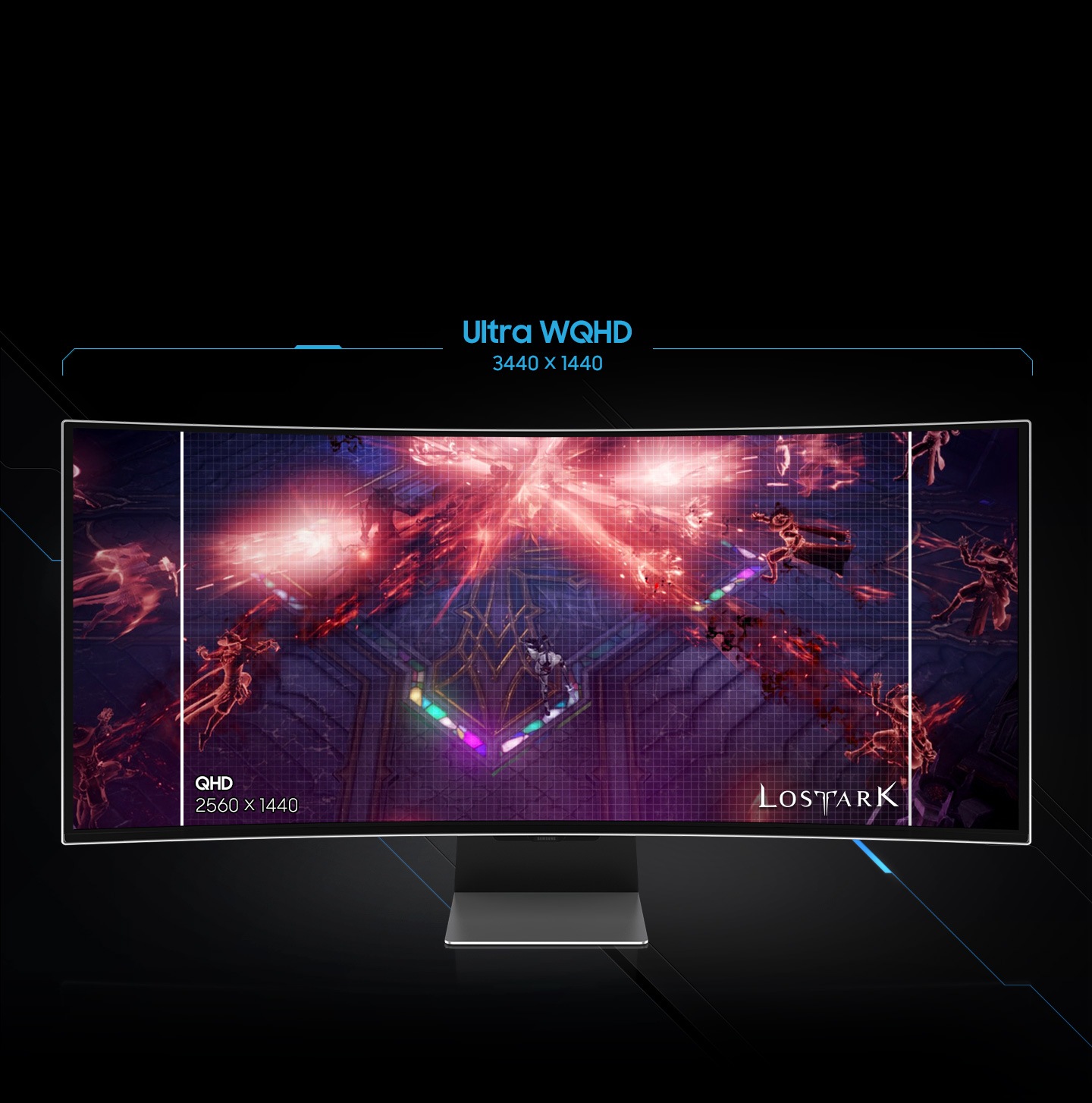 Outmanoeuvre opponents with supreme speed
0.1ms Response time & 175Hz Refresh rate
Dodge, counter and engage faster than the rest. OLED technology creates near instant reaction time with the blistering 0.1ms response time and 175Hz refresh rate. Milliseconds count when you face the best.
Immerse in smooth action without disruption
AMD FreeSync Premium
Hyper action made seamless. Fast-action and complex game scenes are projected stably and stutter-free with AMD FreeSync Premium to power your competitive edge.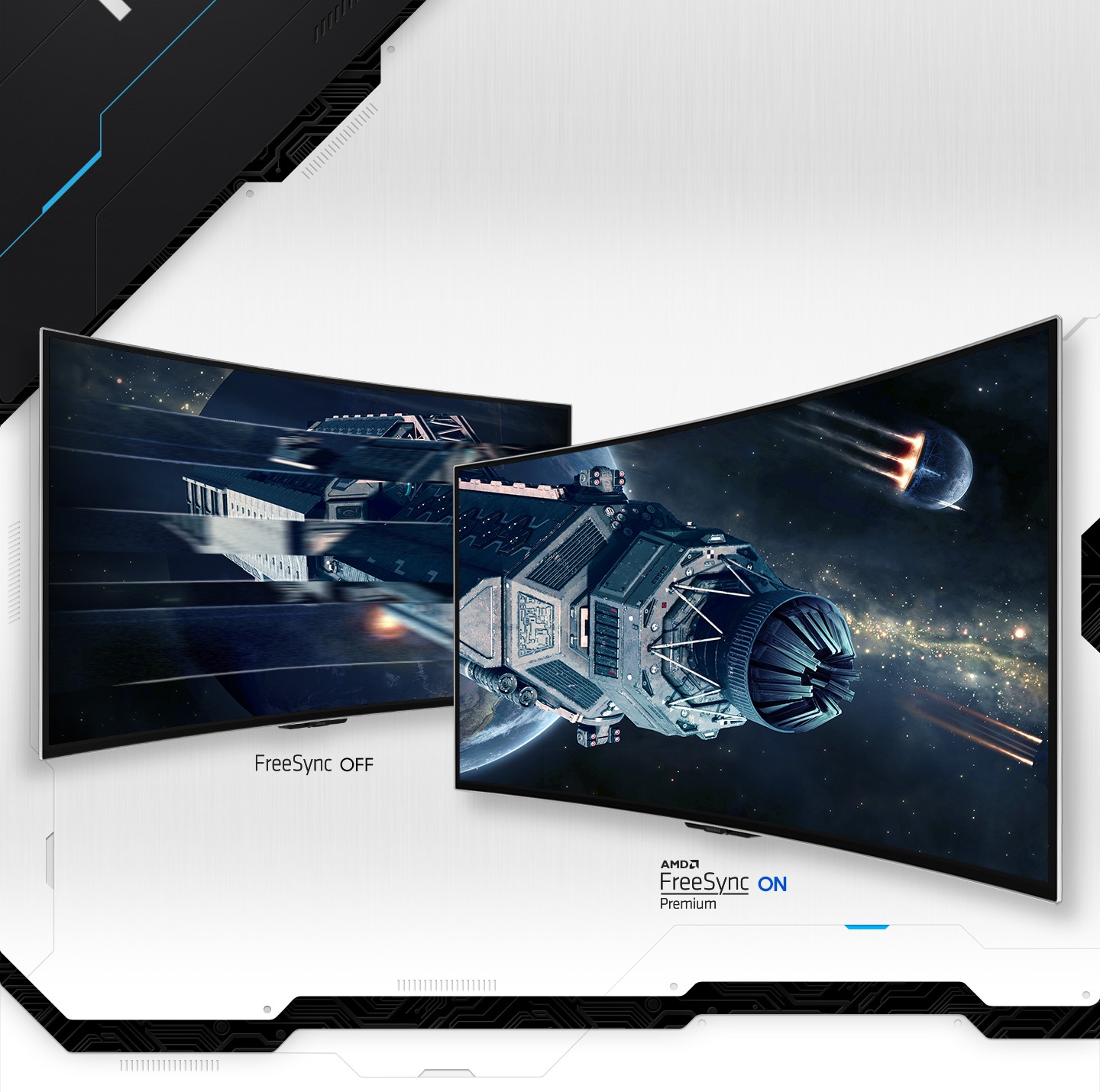 Quick, smple setup to seize the win
Game Bar
Check and control game settings in an instant. Now, you can easily view the status of the most important settings such as FPS or HDR. Modify response time or screen ratio, as well as the game picture mode without having to leave your game screen to keep you focused on your goal.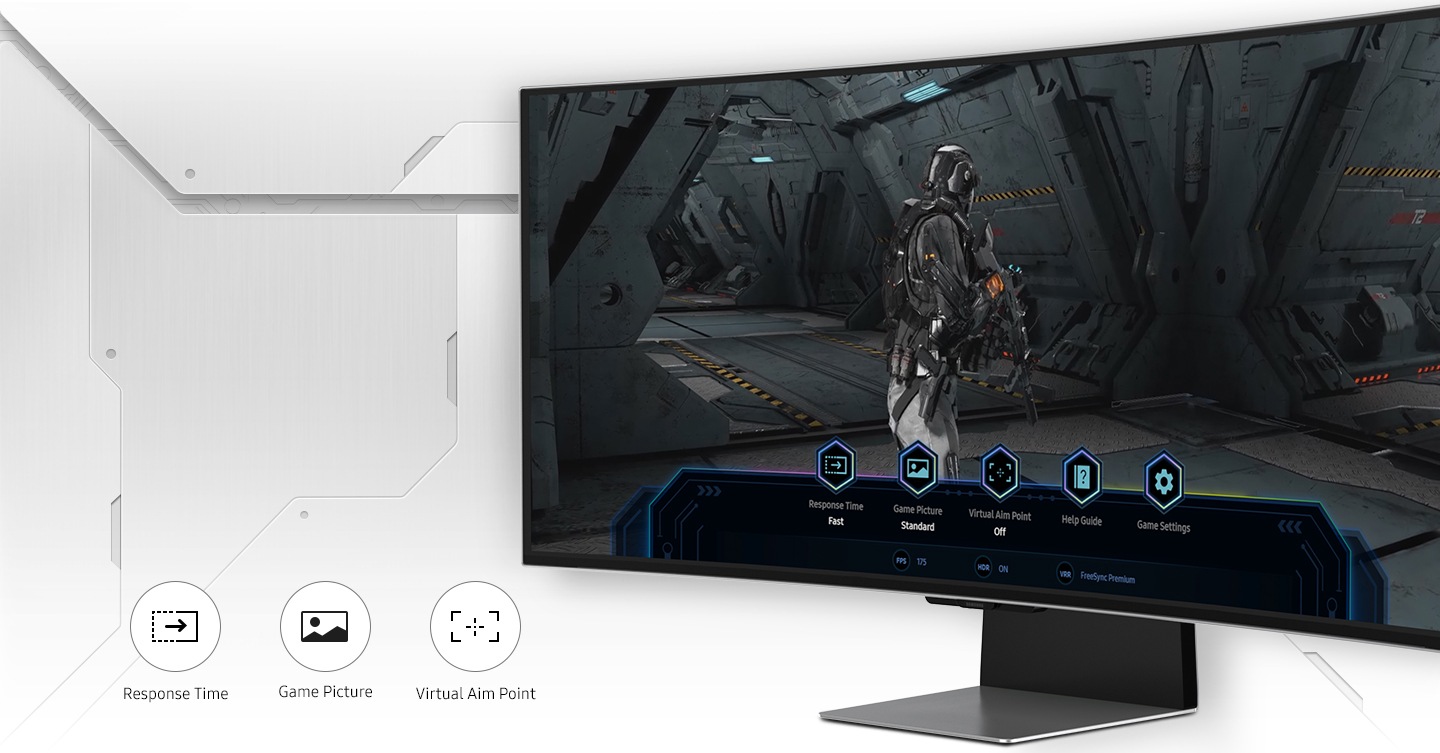 Power on and play in an instant
Auto Source Switch+
With Auto Source Switch+, your monitor detects when connected devices are turned on and instantly switches to the new source signal. This helps you get to your game action faster without flipping through multiple input sources.
Extend winning streaks in comfort
Ergonomic Stand
Reach the height of winning. Tilt and adjust your monitor until all enemies are in perfect view. Your display can be moved freely so you can find total gaming comfort.