TPLINK 7Port USB3.0 Hub, 5Gbps Transfer Rate, Plug and Play with Power Adapter, UH700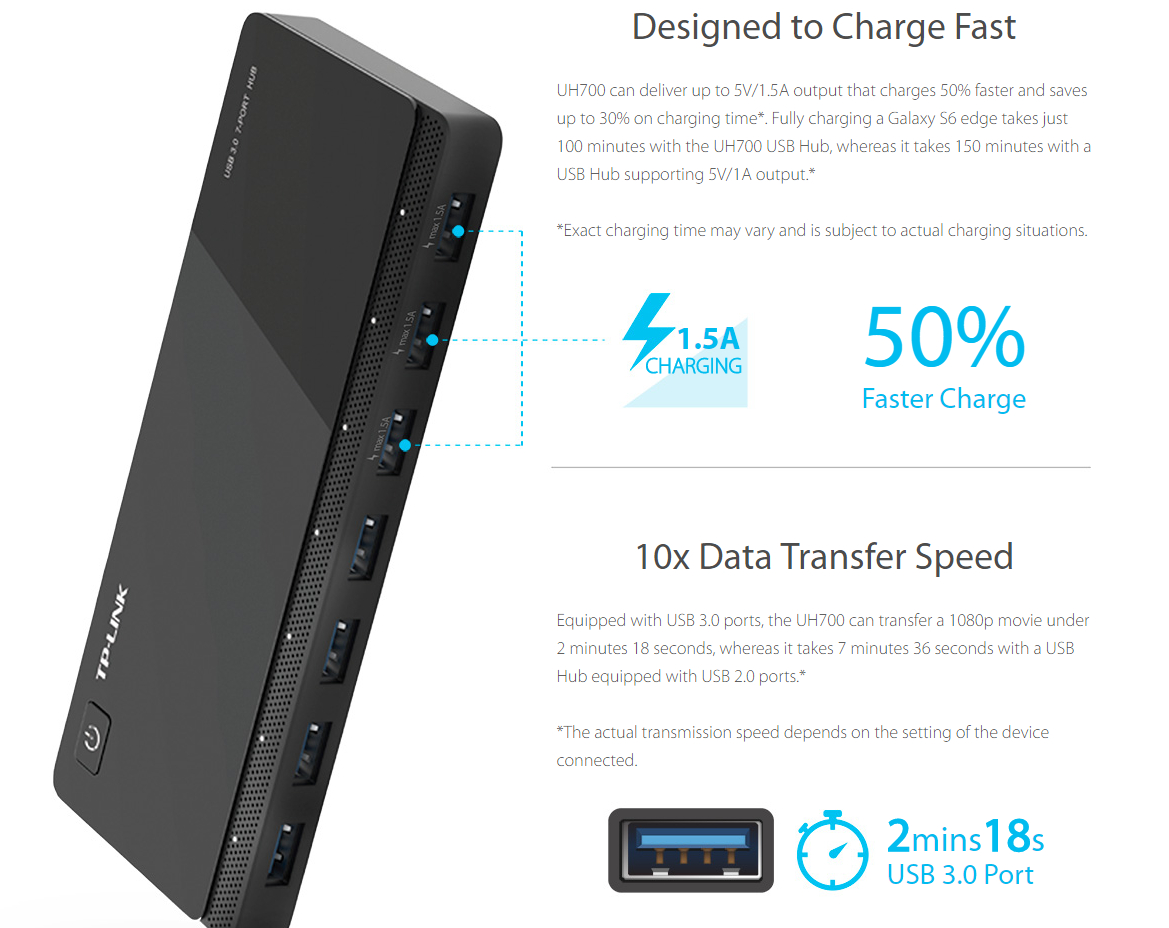 Designed to Charge Fast
UH700 can deliver up to 5V/1.5A output that charges 50% faster and saves up to 30% on charging time*. Fully charging a Galaxy S6 edge takes just 100 minutes with the UH700 USB Hub, whereas it takes 150 minutes with a USB Hub supporting 5V/1A output.*
*Exact charging time may vary and is subject to actual charging situations.
1.5A
CHARGING
50%
Faster Charge
10x Data Transfer Speed
Equipped with USB 3.0 ports, the UH700 can transfer a 1080p movie under 2 minutes 18 seconds, whereas it takes 7 minutes 36 seconds with a USB Hub equipped with USB 2.0 ports.*
*The actual transmission speed depends on the setting of the device connected.
USB 3.0 ports offer transfer speeds of up to 5Gbps, 10 times faster than standard USB 2.0
The 7 data transfer ports mean you don't have to switch between devices
Plug & Play