VICTORY IS IN YOUR HANDS
● Durable Double-Shot Surface with PBT
● Balanced Weight – 98g ± 5%
● Textured Side Grips for Long-Session Comfort
● Ultra-Light Braided Cable
● Selectable RGB Lighting Effects
● 12000 DPI PMW3360 Optical Sensor
● Omron Mechanical Switches with 20-Million Clicks Durability
● Tactile Scroll Wheel for Greater Control
Durable Double-Shot Surface with PBT
The XPG PRIMER's outer shell is made from durable double-shot PBT for a smooth yet non-slippery surface that stays clean and won't wear down or fade after prolonged use.
Long-Session Comfort
The XPG PRIMER sports textured side grips with anti-slip properties for excellent traction and comfortable gameplay.
What's more, it's got the ideal weight (98g ± 5%) so it's not too heavy or too light, perfectly balanced for precise movements.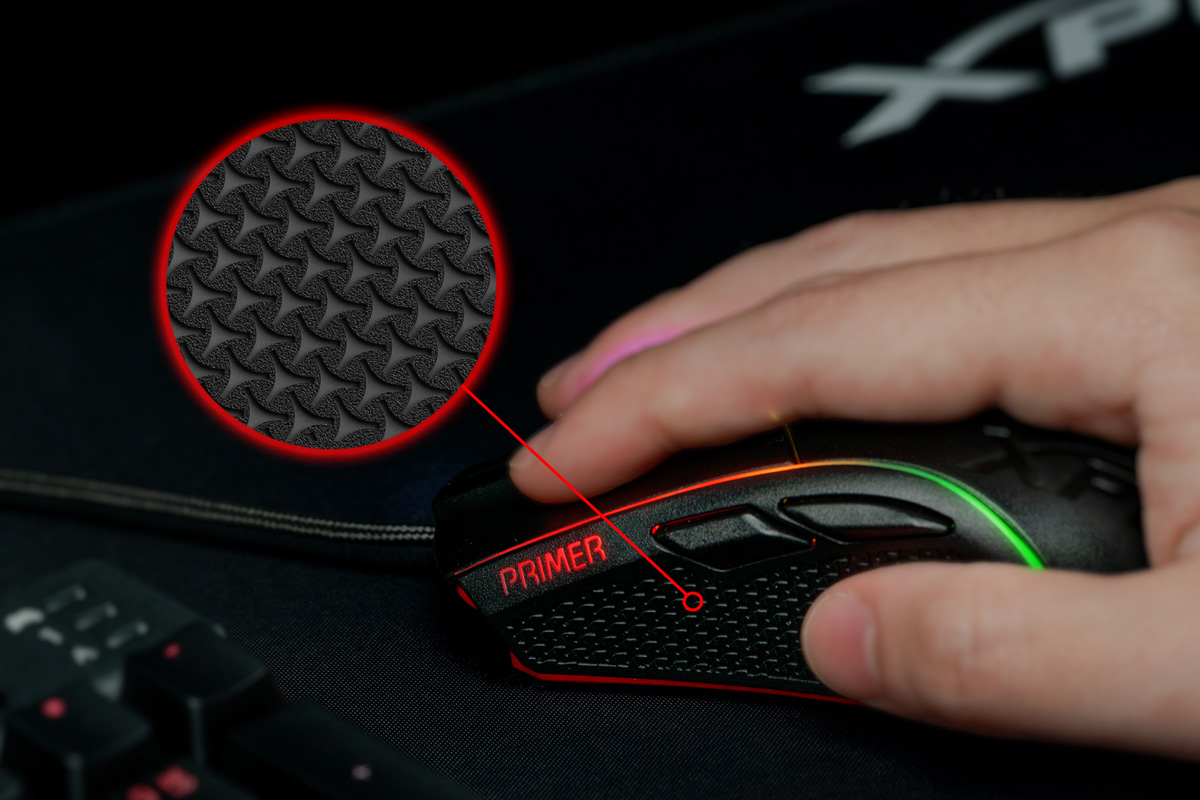 Ultra-Light Braided Cable
Traditional braided cables can be hard, thick, and cumbersome. In light of this, the XPG PRIMER features an ultra-light and elastic braided cable that's durable, soft, and thin for smoother control.
Selectable RGB Lighting Effects
The XPG PRIMER has stunning selectable RGB lighting effects to get you into the right gaming mood. The RGB button cycles through three preset light effect settings. Just press the RGB button to get the desired effect.
12000 DPI PMW3360 Optical Sensor
Armed with a PMW3360 optical sensor, XPG PRIMER offers the perfect balance of value, accuracy, and quality. With six preset DPI settings from 400 to 12000, choose the resolution that best serves your needs.
Omron Mechanical Switches with 20-Million Clicks Durability
Enjoy flawless execution with high-performance actuation responses with Omron switches. These switches are rated for 20-million clicks for high durability, reliability, and a high production yield rate.